One of Triple Pane Window's benefits is its ability to block out unwanted outdoor noise. Triple Pane Windows and other building characteristics such as walls and doors are assigned an STC Rating (Sound Transmission Class). This rating determines how well windows block out noise. Single pane windows rate 21, Double Pane is 26 and Triple Pane is 31. What this means is that Triple pane windows in Denver CO are so efficient at blocking noise, you'll never hear a sound.
Triple Pane Windows in Denver CO Block Sound From Rumbling Jet Engines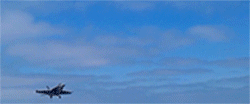 Jet engines sure can disrupt your sleep. They're one of the loudest sounds heard by the human ear. With triple pane windows in Denver CO, jet engines will blow over your lawn ornaments, but they won't be waking you up at night thanks to superior sound-blocking technology.
So maybe this is a bit of an exaggerating, but Triple pane windows in Denver CO honestly do a great job at blocking out everyday sounds like barking dogs and road noise. Don't believe us? Call for a free in-home demonstration.
For the rest of the 6 shocking sounds, visit our sister company's blog.